As part of National Apprenticeship Week, we're talking to our Apprentices to find out more about them and their experience of what it's like to be an Apprentice. Today we're meeting Will.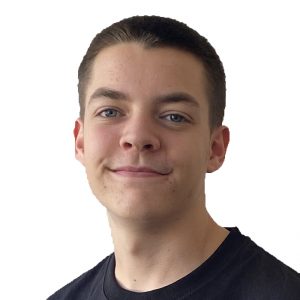 Will how old are you and where are you from?
I'm 18 and I'm from Burnham on Crouch, Essex
When did you become an Electrical Apprentice and why?
I joined DSA Electrical in September 2020 after completing A-levels in Business, Accounting, Motor Vehicle Technology and Engineering at Ormiston Rivers Academy. I decided to become an electrical apprentice because it's interesting and practical. I wanted to learn a trade using my hands. I didn't fancy sitting behind a desk all day in an office, I want to be out there learning.
What do you enjoy most about the work?
So far my best experience has been doing a domestic rewire. I like the idea of improving people's homes and it was fun with always something to do.
What do you think are the most challenging elements of your Apprenticeship?
The biggest challenge so far has been taking it all in. There's a lot to take on board with college work and the practical job. Just getting used to it all is challenging.
Why did you apply for an Apprenticeship with DSA Electrical?
I did have initial conversations with other companies about their apprenticeship schemes but I was drawn to DSA as it seemed well established and was reasonably local. So far I'm really enjoying being at DSA – it's really good. Everyone has been really nice and it seems to have a simple and efficient way of doing things – it's not confusing.